Memory Lane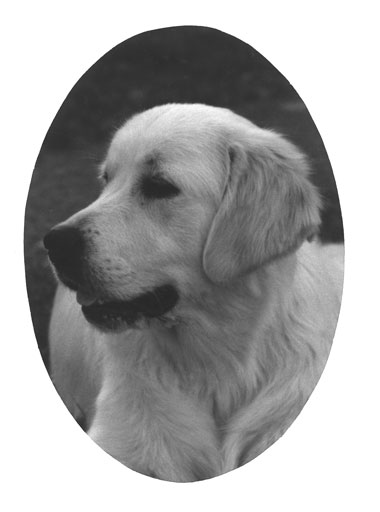 My very special girl Caoimhe, (Irish Champion Garbank Caoimhe for Scarholme) will have her own page once I have scanned some photos and got the web images from Lynn Kipps.
Meanwhile, here are some pictures of her daughter Chloe by Ch Remington Rory. Chloe was Caoimhin Dunmanus (Archie Bagley)'s sister, therefore an aunt to both Murran and Echo. Chloe died in May 2011 and is mourned deeply by her owners Belinda and Jeffery.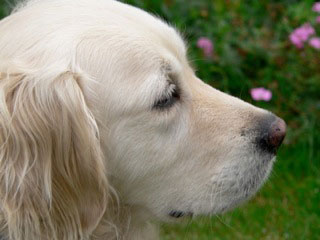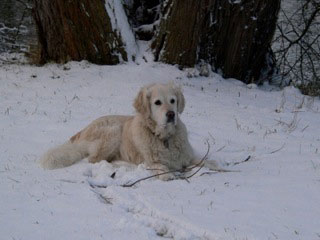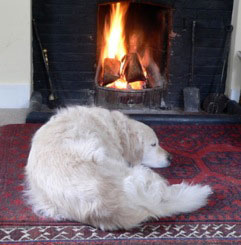 Sleep tight sweet Chloe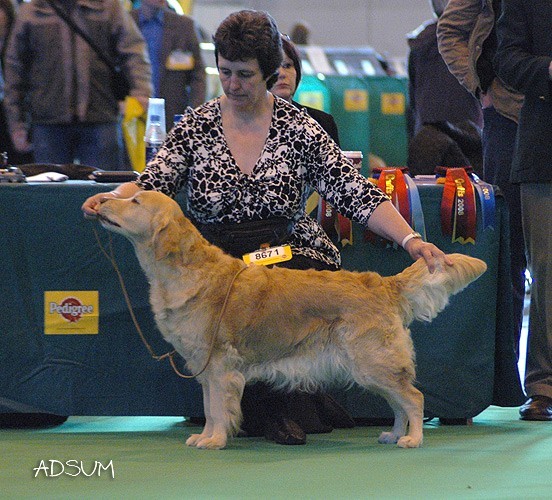 Another to break her owner's heart in 2011 was Poppy (Drumkilty Designed for Poppygold) shown here at Crufts 2009 where she was VHC in Veteran. Poppy was out of Flora (Amilone Daybreak at Drumkilty) by Braxton Bewildered.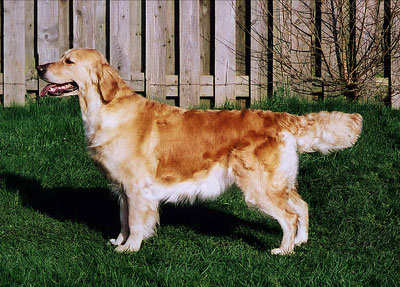 This is Flora (Amilone Daybreak at Drumkilty) bred by my friend Ruth Turner, to whom I am indebted for allowing me to have Flora. Flora, mated to Riley, gave me Jodie, then her daughter Murran, and in turn her daughter Saoirse. Flora's lovely nature and rich golden colour pass from generation to generation. Flora was given sleep in June 2011.
It has taken me two months before I could face updating my website with the news that
Riley
left us at the end of August, aged 15 years.
My darling boy took a piece of my heart with him.