Puppies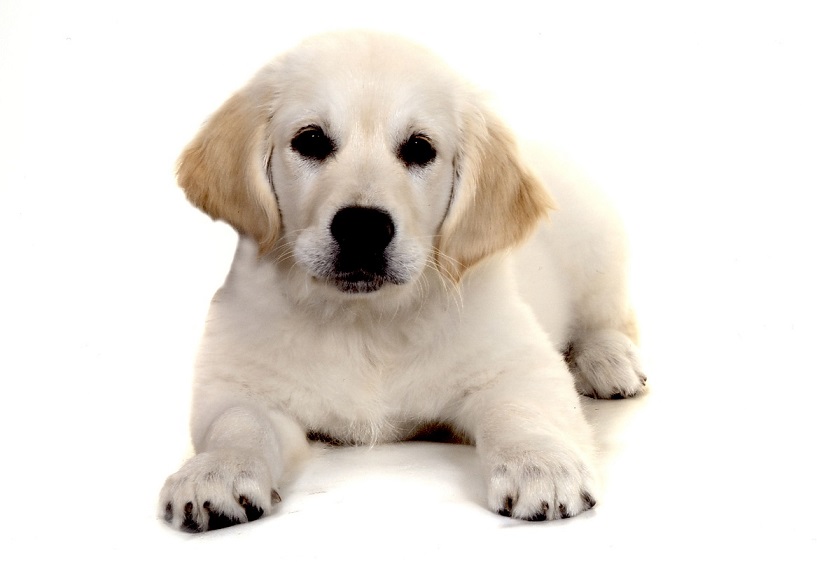 Above picture of Connie courtesy of her owner Elizabeth Leach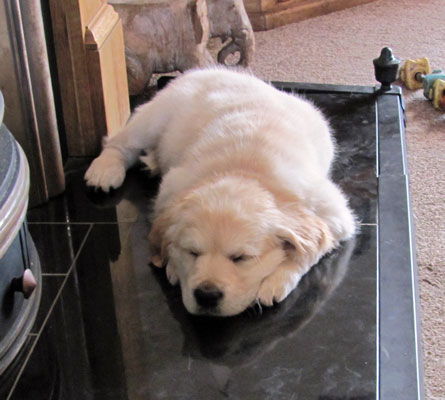 A Typical Drumkilty puppy
PLEASE NOTE
AS OF MAY 2020
MY WAITING LISTS ARE CLOSED
UNTIL FURTHER NOTICE
I am not taking enquiries and I do not know of another breeder who is in a position to help you right now.
Due to an unprecedented surge in enquiries I cannot commit to keeping any more people informed for the time being.
Please be patient, most good breeders are in the same boat.
Do not be tempted to pay OTT prices to profiteers.
Keep an eye on the Facebook page "Golden Retrievers - Sourcing Ethical breeders UK"
Lots of information there and also on the Kennel Club website and the various breed club websites.
IN NORMAL TIMES ONLY- We only have six bitches of breeding age and with some of those campaigning in the show-ring takes priority but if you would like to discuss putting your name down for a future Drumkilty puppy, please call Fiona any evening on 01387 720050 or 07826 350613. Please note I do not respond to text enquiries.
All our puppies are carefully planned, born in the house, lovingly reared and responsibly sold. Please be prepared to answer questions about your lifestyle and your commitment. You can view a copy of our contract if you scroll to the bottom of this page.
Puppy playtime - at 6 weeks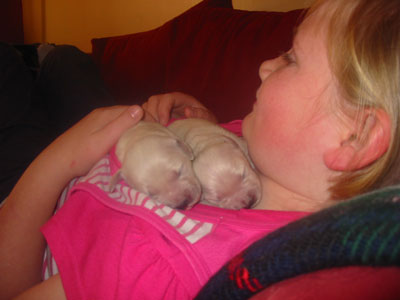 Pippa's job when she was younger was to ensure the puppies got well-handled and used to children. However, she is now all grown up so we encourage visiting children to fill this role!
PLEASE NOTE - ALL DRUMKILTY PUPPIES HAVE THEIR REGISTRATIONS ENDORSED AND ARE SOLD SUBJECT TO A CONTRACT - CLICK
HERE
FOR DETAILS