Drumkilty Ishbel
Born 2.09.2015
by Knockothie Fairway ex Drumkilty Saoirse
To be health checked when mature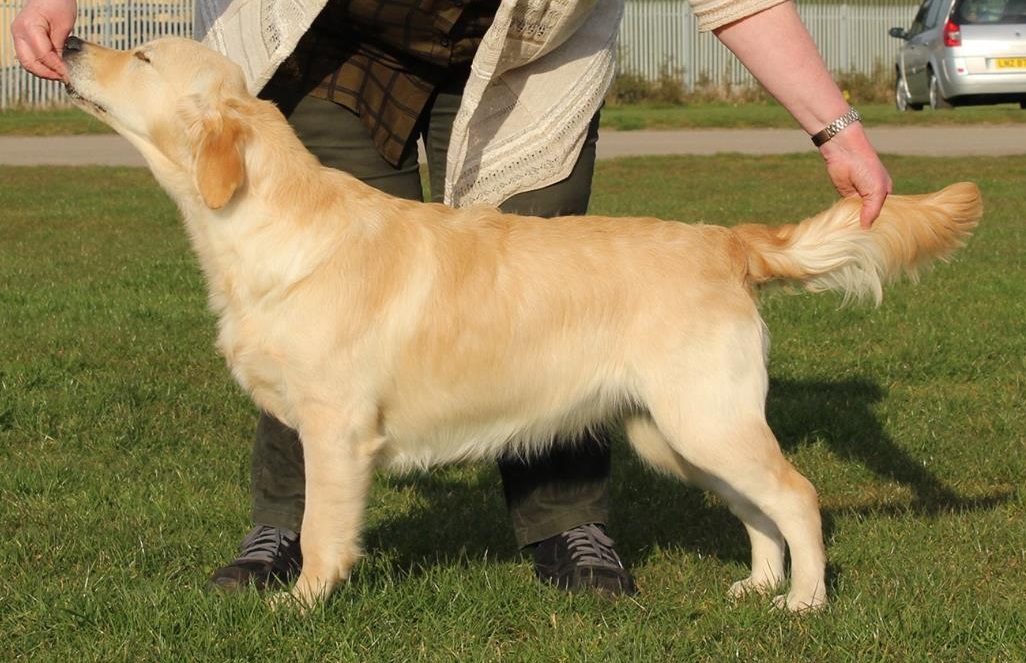 Criffel - aged 7 months
Criffel is a compact but nicely constructed puppy. She will need a bit longer than her best friend Moulaidh to mature but I am very happy with her conformation and her super temperament, and I look forward to showing her more once she has stopped impersonating a Labrador!
STOP PRESS!
Criffel exceeded my expectations on the Irish circuit in August just before her first birthday, where she was consistently well-placed at every show.
She then had an outing to Gundog Breeds Association of Scotland Ch Show where she qualified for Crufts' under breed specialist Ruth Scholtz.
I love my little whirlwind and have faith that when she matures she will do well in the ring. I plan to have a litter from her in the Spring which I think will help her "finish" then she can be shown when Moo takes time out later.