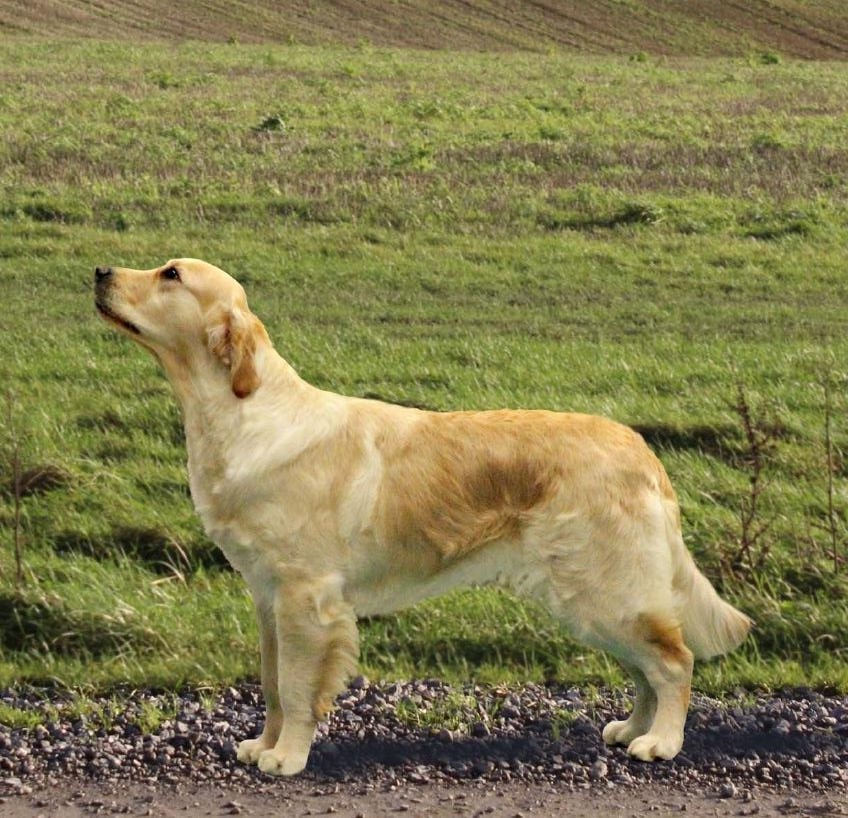 Drumkilty Dreoilin J.W.
Born 11th October 2013
by Drumkilty Valhalla at Corsemaul A.I. ex Drumkilty Saoirse
"Gerbil" has given me a lot of fun in the show ring, gaining her Junior Warrant and getting placed Third and Second respectively at her two attendances at Crufts in huge classes. She is a pleasure to live with, although undoubtedly a bit gormless! She will remain endorsed as "Progeny not to be Registered" and will not be bred from, as she got a disappointing hip score total of 31. If that was a one-off I would have considered taking her to a stud dog with a good record of hip production, but as puppies from all three litters I have had by the same dog, from three different bitches, have high scores (the worst being 70!), and with granny Crombie having high hips herself, I have to recognise that there is too high a risk of heritability, one I am not prepared to take.
However, Gerbil is clinically sound and very athletic.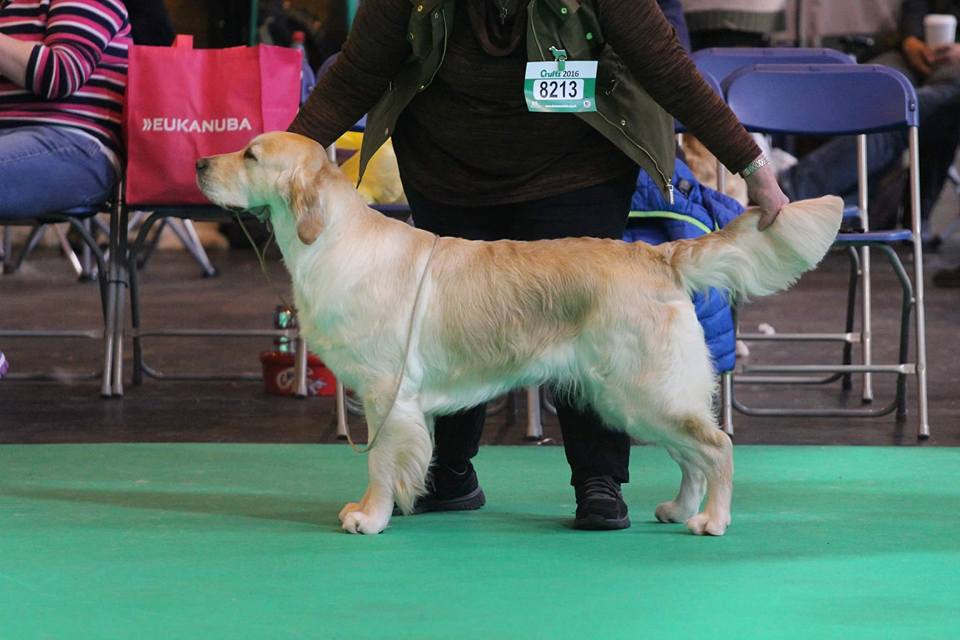 Gerbil winning a creditable second place in a large class at Crufts 2016 - thanks to judge Susan Goodwin
With three younger bitches coming on, I realised that as a non-breeding bitch (and also showing no interest in working as a Gundog) Gerbil was likely to become a backseat passenger in our home. So towards the end of 2016 we decided to allow Gerbil to take a different direction. She is now living with and training to be an Assistance Dog for an experienced Golden owner, doing a great and very fulfilling job which she enjoys, and bringing great pleasure to her owner.