Pogue
D.O.B 2nd January 2009
Sire - Swedish Champion Floprym Rivaldo
Dam - Ch Drumkilty Janey Mac J.W.
Hip score - 5:5
Elbow score - 0:0
Current clear BVA/KC eye certificates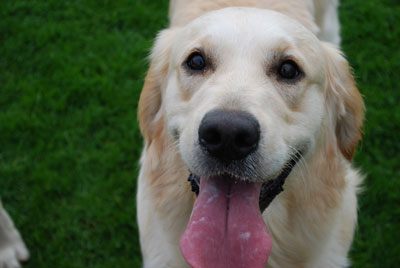 Pogue is a darling. Wherever you go, she likes to be close at hand, just watching, always ready for a cuddle or just a kind word. She is the softest, gentlest dog ever. Yet I couldn't show her, as she took some obscure fright as a puppy and absolutely hates the thought of strangers "going over" her. She almost always alarm-barks for a minute when meeting new men, especially if they try too hard to make friends yet if allowed to approach herself is all over them within minutes!
Pogue also fractured a toe as a puppy, which left her with one flat toe and a paw that turns out, spoiling her front view from a show point of view.
In profile, she is lovely, and I love to watch her move just as the breed should, with free, ground-covering effortless strides.
In the autumn of 2012 a friend who needed a Golden to love took Pogue to live with her, where she is thoroughly enjoying being an "only child"!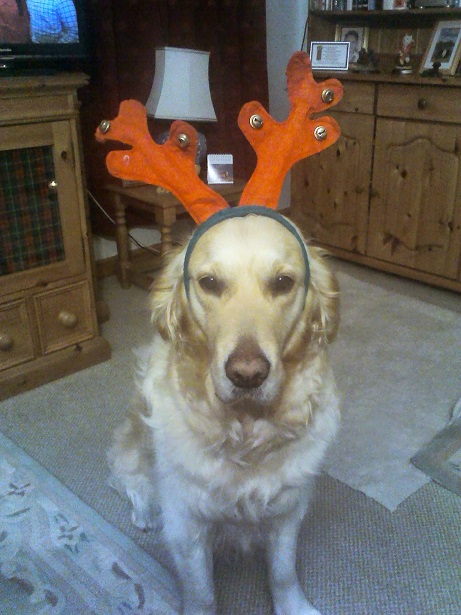 ...although she does have to endure some indignities at times!!!!