Drumkilty Saoirse
D.O.B. 16th March 2010
Sire:Amilone Renegade of Cardrona
Dam: Drumkilty Kinvara
*Retired*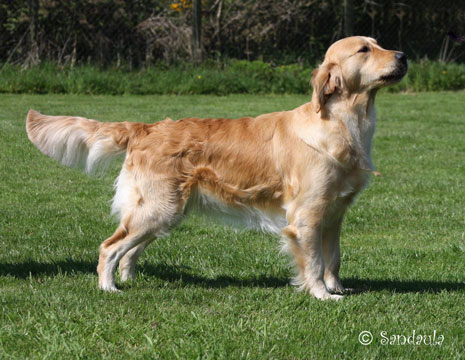 Saoirse (Gaelic for Freedom) is very special to me. She is my fifth generation, and is linebred to my darling Caoimhe (Irish Ch Garbank Caoimhe for Scarholme J.W.)
Saoirse qualified for Crufts 2012 and made a very promising start to her gundog training.
I absolutely adore her.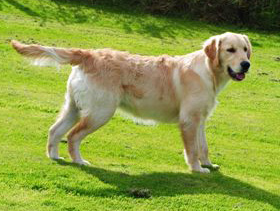 Saoirse at 6 months
**SAD NEWS** July 2011 Saoirse had a minor accident, slipping on tiles as she ran outdoors but with a devastating result. A tiny avulsion fracture of the medial condyle of her tibia resulted in what is likely to be a permanent unsoundness in her movement.
Saoirse was retired from showing but was a wonderful mother until she retired from that too after her last litter in 2017. She now enjoys the position of Matriarch in our house since we lost our two old ladies.