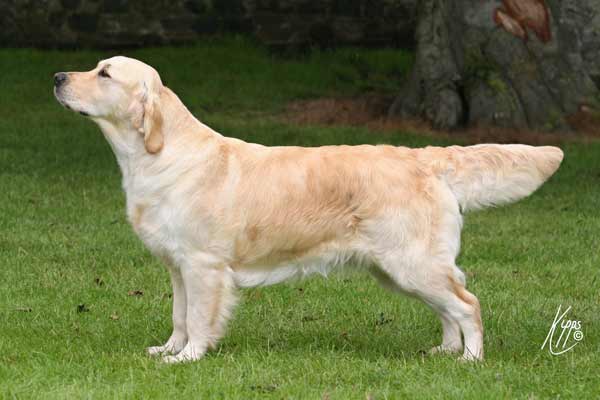 Champion Drumkilty Janey Mac J.W.
Crombie, who turned 12 in May 2016, is still the star of our kennel, being my first home-bred and first UK Champion. She was also my only reliable picking up dog for a while, although her daughter Valkyrja has now allowed her to retire.
Crombie is a gentle soul, very anxious to please, and she was a wonderful mother to both her litters.
Crombie has now retired both from motherhood and from the ring but she is still the Dowager in our house