Drumkilty Kinvara
D.O.B. 15/08/2004
Sire - Caoimhin Dunmanus for Drumkilty
Dam - Drumkilty Happy
Hip score - 3:4
Elbows - 0:0
Current clear BVA/KC eye certificates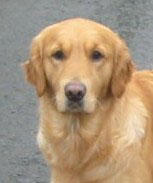 It was not until I started to build this website that I realised I really have no decent photos of my beautiful Murran that could do her justice.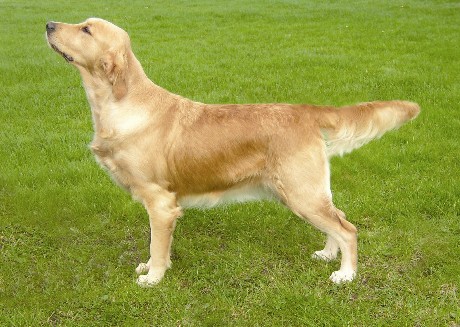 This photo shows Murran in natural stance (but not in full coat) at only a year old. She is a soundly and correctly made bitch but has an unfortunate bad habit of "pacing" even when moved fast, which is a very ungainly movement. Murran was never glamorous enough for the tough competition in the ring, under all but the few judges who love the very "old-fashioned type" but she pleases my eye, is delightful to live with, and although now retired from breeding, has produced happy, healthy and biddable puppies.
She is also special to me because she is line-bred to Caoimhe (see Memory Lane) although I must admit she looks very different!